Benefits of Workers' Compensation
Benefits of Workers' Compensation in New York
Workers' Compensation Law provides more than just wage replacement for lost time from work. It can also include coverage of medical expenses and rehabilitation. In addition, there are potential alternative sources of benefits. As an injured worker and employee, you have rights reflected in the Workers' Compensation Law and other laws and insurance coverage.
What are the forms of compensation under the Workers' Compensation law?
A Workers' Compensation claim can provide:
Direct payments to the injured worker for wage loss replacement,
Payment of medical bills for causally related injuries and conditions,
Death benefits for families of workers who die as a result of the work injuries, and
Permanency awards that are not dependent upon lost time from work such as:
Loss of Use awards for permanent injuries involving appendages,
Loss of Hearing awards,
Loss of Vision awards, and
Facial Scar awards.
Workers' Compensation wage loss replacement payments are governed in part by the injured worker's past wages, level of disability from work, and statutory maximum and minimum awards.
Wage Loss & Disability Benefits for Injured Workers
If a worker is out of work for a significant amount of time due to a workplace injury or illness, he or she may be entitled to receive benefits. The worker may be entitled to receive temporary total, temporary partial, permanent total, or permanent partial disability benefits. The worker could receive benefits depending on specific circumstances and the inability to return to work. Our lead attorneys Ralph Kirk and Justin Teff have extensive experience with the workers' compensation system and their knowledge makes them uniquely qualified to represent you and pursue the best course of action as your claim progresses.
Past Wages and Compensation Awards
Workers' compensation wage loss replacement is generally calculated using past wages and current level of causally related impairment, ultimately providing injured workers with two-thirds of their Average Weekly Wage if they are 100% impaired. (An injured worker's gross wages during the 52-week period prior to the accident or onset of disability determines the Average Weekly Wage.)
When the worker is less than 100% impaired, the rate of wage replacement is recalculated. For example, if your Average Weekly Wage (as established by the Workers' Compensation Board) is $600 and you are 100% temporarily impaired, your weekly wage replacement benefit would be: $400 ($600 x 2 / 3 = $400) . If you are less than 100% temporarily impaired as per your doctor's opinion, say 50% impaired, then you can expect $200 per week in benefits, or one-third your Average Weekly Wage: ($600 x 2 / 3 = $400 x 50% = $200) . Please keep in mind that an injured worker owes NO taxes on any workers' compensation payments.
Treating health service providers usually deliver opinions on the level of causally related impairment as a percentage: Total = 100%, Marked = 75%, Moderate = 50%, and Mild = 25%. These percentages fluctuate over time as you treat, get well, have surgery, etc. Your rate of wage replacement follows the rate of impairment. Please keep in mind that the opinion on rate of impairment from your treating doctor may be different from the opinion on rate of impairment from insurance carrier consultants (also known as the Independent Medical Examinations). In the event of conflict of opinion on rate of impairment, the best course of action may be a possible compromise or litigation to resolve the issue.
Medical Treatment Expenses
Medical care for causally related injuries or conditions is an essential part of all workers' compensation claims. Costs associated with causally related diagnostic tests, hospital care, doctor visits, surgical procedures, post-surgical recovery, physical rehabilitation, prescription medications, and medical equipment, such as a wheelchair or crutches, are covered.
Medical care under workers' compensation is subject to the Workers' Compensation Board's Medical Treatment Guidelines. Insurance carriers often deny causally related and necessary medical care. Having skilled legal representation in your corner to protect your rights and to obtain medical protection is more important than ever.
Unpaid Medical Bills
Quite often insurance carriers file forms with the Workers' Compensation Board contesting a specific bill or series of bills. Sometimes medical bills are contested on technical grounds based on specific rules and regulations that relate to timely filing of reports. At other times, an insurance carrier may object to bills because the medical provider did not follow the Medical Treatment Guidelines or because the insurance company doctor has determined that maximum medical improvement has been achieved for the specific injury.
While the provisions of Workers' Compensation Law prevent these bills from being placed on your credit report until resolved by the board, if the Board rules in favor of the insurance company, you may then be liable for the unpaid bill. Even though the Board must first make a ruling on the validity of a bill, the reality is that injured workers often face unpleasant harassment from collections agencies.
Recovery of Medical and Travel Expenses
Reimbursement for mileage is payable for travel to and from health service providers for treatment, to and from insurance company consultant examinations, and to and from diagnostic tests and therapies, as well as for any out-of-pocket medical expenditures approved. It is important to note a few points on reimbursement for travel and out-of-pocket medical expenditures.
First, while the Workers' Compensation Law does allow for reimbursement, the language does not place a time limit on the insurance carrier relative to when they must address the request. Claimants are often frustrated by the extended periods some encounter before being reimbursed. Our office will work with you and the insurance carrier to expedite reimbursement, when requested.
Second, it is helpful to remember that an insurance carrier is not required to reimburse for trips where there are no medical reports received for the date of service. It is always a good idea to request that your treating medical provider file their reports not only with the insurance carrier but also with the Workers' Compensation Board. This creates a record of your visits in your electronic case file at the Board and can be referenced in any request for a hearing on the issue.
Third, most insurance carriers provide prescription cards or otherwise provide for direct billing. Alternatively, payments for prescribed medications and prescriptive devices may be submitted to the Workers' Compensation insurance carrier for reimbursement.
It is essential to keep receipts for all out-of-pocket expenses, including parking and tolls, associated with obtaining medical care for submission and reimbursement. While reimbursement is payable for approved out-of-pocket expenses related to your medical care, most insurance carriers will accept only original receipts for these type of expenditures. Please submit original receipts with all reimbursement requests being sure to keep a copy for your records.
Finally, requests for reimbursement should be submitted on a regular basis, preferably monthly, rather than waiting to submit a reimbursement request that covers a long period of time. The reason for this is simple. It is much easier and quicker for an insurance adjuster to confirm the receipt of medical reports for dates of service claimed when they are in more manageable chunks. Often extensive requests covering long periods of time get put at the bottom of the pile due to the long period of time it takes to match up the multiple dates requested with the medical records.
Over 185 Years of Collective Experience
Here at Kirk & Teff, LLP, we continue to diligently serve injured Hudson Valley workers and their families. With over 185 years of collective experience we are committed to protecting the rights of injured workers. We know that it can be difficult to recover workers' comp benefits in some cases and we can assist you if your claim has been wrongfully denied. When complex issues arise with your workers' compensation coverage, then our Capital District workers' compensation attorneys can step in and fight for the compensation you deserve.
---
Call for a free consultation today to learn more about the benefits of workers' compensation. Contact our firm for assertive legal advocacy in your workers' comp case.
---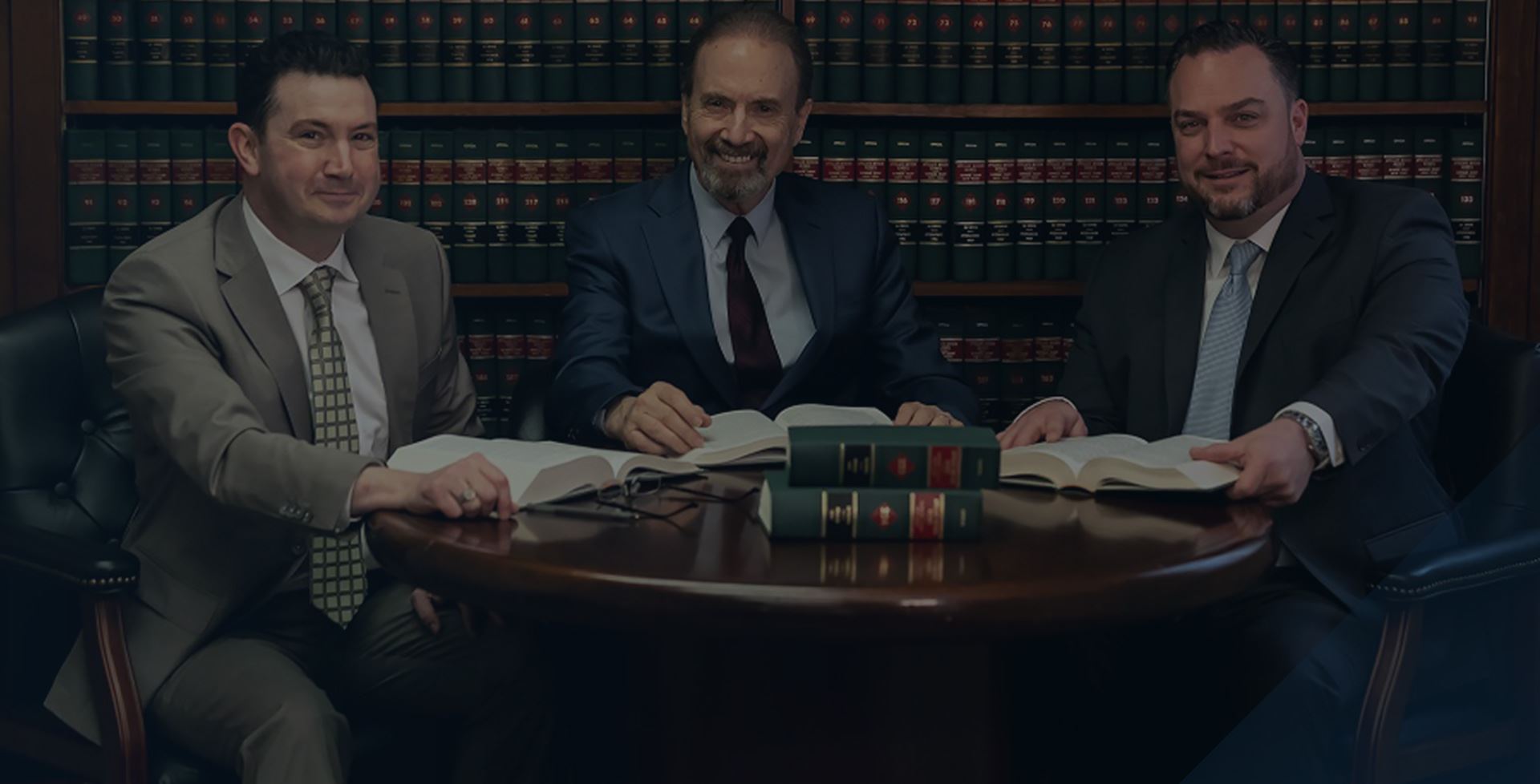 Hear What Our Clients Have to Say About Us
"Everyone I dealt with from the K&T staff were great and I felt Mr. King was always on top of matters regarding my claim."

Jim

"I refer cases to Kirk and Teff. Consistently their attorneys go above and beyond for our mutual clients. I highly recommend this law firm for Workers' Compensation and Social Security Disability claim ..."

John D.

"I have used Kirk and Teff two different times. Everyone is friendly helpful and knowledgeable. I will continue to use them for any other law firm needs. And I would recommend them to anyone looking ..."

Matthew F.

"Kirk and Teff has been by my side every step of the way after an unfortunate accident that has left me out of work for the past 5 months. They are very kind and very smart and diligently fighting for ..."

Stephano V.

"Mr. Kirk is down-to-earth and easy to talk with. Jodi is an absolute gem, who has continuously gone to bat for me with any issues I have. I 100% recommend this law firm for anyone in need!"

Henna J.
Schedule a Free Consultation!
We are ready when you are. Fill out the following form or call us at (800) 400-8986 and our helpful team will return your inquiry shortly.