Workers' Compensation FAQ
Workers' Comp FAQ
Frequently Asked Questions
Injured in a workplace accident in New York? At Kirk & Teff, LLP, we answer your questions quickly and completely. The topics below may answer many of your questions regarding the complicated world of workers' compensation. If you have further questions, feel free to contact our Capital District workers' compensation attorneys at your earliest convenience.
Q. What should I do if I get injured at work?
A. File a written incident report with your employer immediately! The next step would be to contact a workers' compensation lawyer who can effectively handle your case.
Q. Do I need a lawyer?
A. We recommend that every injured worker obtain a free case review. Your case provides benefits for life. We can help by informing you of your rights and advising you of the steps you should take. We can protect your interest in the event of lost time from work, reduction in earning capacity, and payment of medical bills.
Q. Do I pay the attorney?
A. There is no charge for a full case review and no charge if the insurance company pays you the full amount you are entitled to, without a hearing. There is an attorney fee only if we represent you at a hearing and obtain an award.
Q. Should I contact a lawyer even if I do not lose time from work?
A. Yes. Even if you do not lose time from work, you may be entitled to a money award for loss of use of an appendage (finger, hand, elbow, shoulder, toe, foot, knee, or hip) or lose hearing, lose vision, or obtain a facial scar. Even if you do not receive a monetary award, it is still beneficial to make sure your case is filed correctly because this can provide protection that otherwise would not exist.
Q. If I get a Schedule Loss of Use Award, does that close my case forever?
A. No. An award for a percentage loss of use is not a settlement of your case. It is a payment based upon your loss of use at the time of evaluation. You can continue to be covered for medical bills for the rest of your life. At any time within 18 years from the date of accident, you can obtain a permanency evaluation or a re-evaluation in the event your condition worsens. All cases should be reviewed periodically.
Q. If I am unable to go back to work or make as much as I did prior to the injury, am I entitled to wage replacement?
A. Yes. In most cases, permanent head, neck, and back injuries (and serious appendage injuries) provide wage replacement if you make less money than you did before the accident.
Q. If I am injured at work, what medical bills are paid?
A. All medical bills related to the work injury or injuries are covered by the workers' compensation insurance carrier for a lifetime. In most cases, unless you make a full and final settlement of your case, your right to continued medical coverage of costs continues.
Q. Can I sue my employer for negligence?
A. Usually not, but you may have a claim for damages against a negligent third party (other than your employer or a co-employee).
Q. Can I ever sue my employer for my injuries?
A. Yes, but only if your employer does not provide Workers' Compensation insurance or if your employer intentionally injures you.
Q. What do I do if the insurance company denies my case?
A. You should immediately contact a qualified attorney for legal representation. You also should make sure a qualified medical doctor has filed reports supporting your claim. This ensures that a hearing can be arranged before a Workers' Compensation Judge without delay.
Q. If my case is denied, do I qualify for any benefit while my case is being decided?
A. Yes. You may be entitled to short-term disability or unemployment insurance.
Q. Should I attend my Workers' Compensation hearings?
A. Usually yes, but we can appear in your place. We would need a phone number where you can be reached in the event any question arises that only you can answer.
Q. If I do not attend a hearing, how will I know what decision is made?
A. You can expect to receive a Notice of Decision from the Workers' Compensation Board within 2 weeks from the date of the hearing. We usually send you a letter reporting the results of the hearing and you can call our office the day following the hearing to obtain information on your case.
Q. Will an attorney help me get my medical bills paid?
A. Yes. We have a qualified staff to help obtain payments of medical bills for our clients, including physician, hospital, and prescription reimbursements.
Q. Is the insurance company responsible for prescription medications caused by my work injury?
A. Yes. You can receive reimbursement for out-of-pocket expenses for your prescription medications. The insurance company may either give you a prescription card or you can contact the Injured Workers Pharmacy who will send your medication directly to you by mail.
Q. How do I contact the Injured Workers Pharmacy?
A. You may contact the Injured Workers Pharmacy toll free at 1-888-321-7945.
Q. Why should I use the services of the Injured Workers Pharmacy?
A. The Injured Workers Pharmacy is an independent pharmacy that will send medication to you by mail. You can avoid having to travel to the pharmacy and the IWP can also help you obtain authorization for prescription medications. Unless the compensation carrier has contracted with a pharmacy that provides medication by mail or is reasonably accessible, you are free to choose your own pharmacy.
Q. Am I entitled to travel expenses for medical treatment?
A. Yes. We can show you how to submit your mileage reimbursement request or can follow up with the carrier on your behalf in the event of non-payment.
Q. If I receive Workers' Compensation, am I also entitled to unemployment insurance benefits if I am unable to return to my regular employment?
A. Usually, yes. If you are released to perform restricted work but your employer will not accommodate your restrictions, you should contact unemployment insurance to obtain supplemental benefits immediately.
Q. Can I go for vocational retraining after an injury?
A. Yes. You may be entitled to retraining through the New York State VESID (Vocational Educational Services for Individuals with Disabilities) office, now known as Acces-VR (Adult Career and Continuing Education Services-Vocational Rehabilitation).
Q. What additional rights do I have if I am injured in a motor vehicle accident at work?
A. Typically, no-fault insurance will make a supplemental payment between your Workers' Compensation and 80% of your anticipated wages, along with additional benefits. In such case, you should file for no-fault benefits immediately.
Q. If I am permanently unable to return to work, am I also entitled to disability retirement benefits through my place of employment?
A. Yes. If you are unable to return to your past work, you may be entitled to long-term disability or disability retirement benefits. These benefits would be provided privately through insurance or your place of employment. You should contact all sources of potential benefits to determine what benefits you may have available.
Q. If I receive Workers' Compensation, am I also entitled to Social Security Disability benefits?
A. If you are unable to return to work for more than one year, you may be entitled to Social Security Disability benefits.
---
Looking for an attorney for a workers' compensation case in Hudson Valley? You should contact our office for a free case evaluation.
---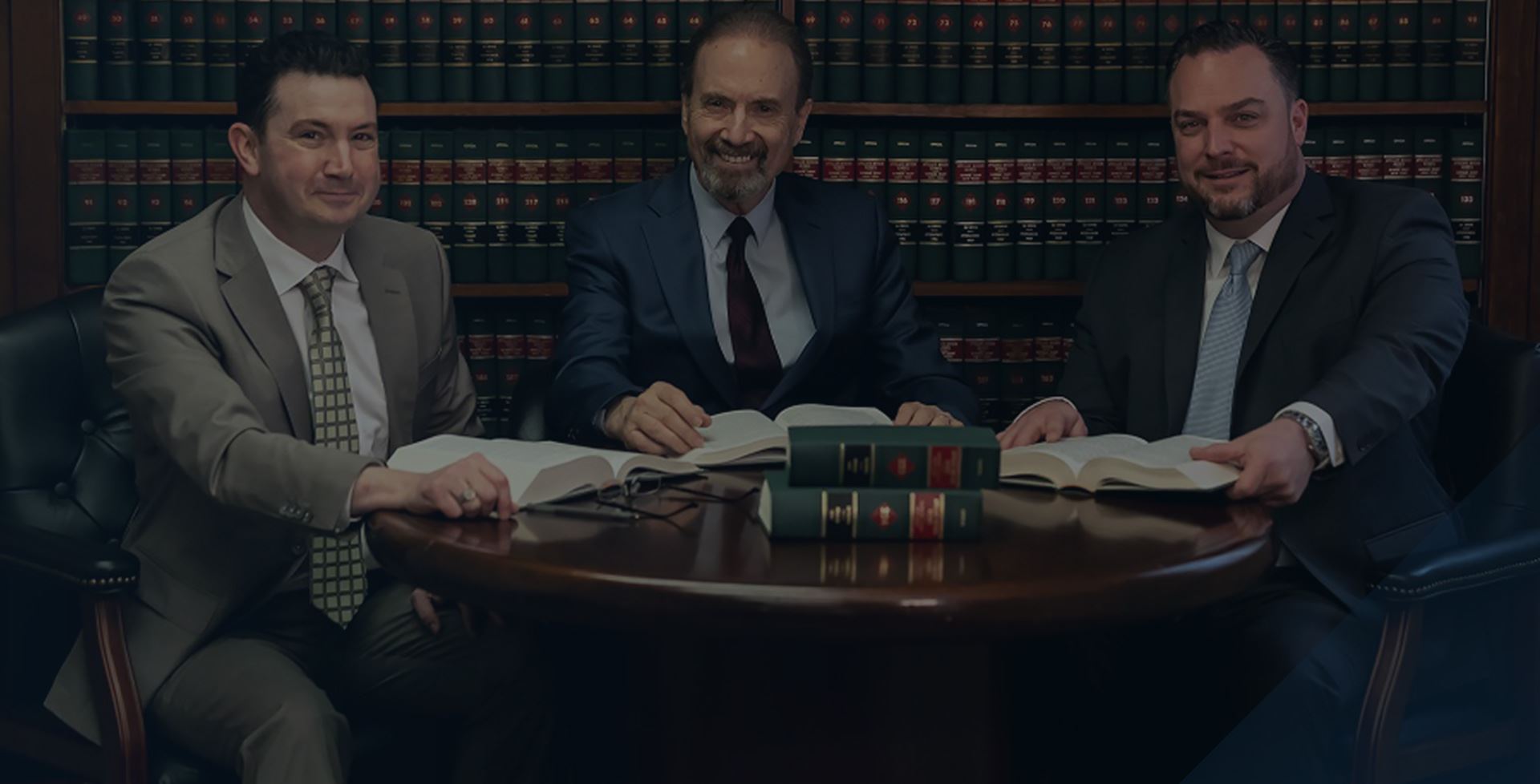 Hear What Our Clients Have to Say About Us
"Everyone I dealt with from the K&T staff were great and I felt Mr. King was always on top of matters regarding my claim."

Jim

"I refer cases to Kirk and Teff. Consistently their attorneys go above and beyond for our mutual clients. I highly recommend this law firm for Workers' Compensation and Social Security Disability claim ..."

John D.

"I have used Kirk and Teff two different times. Everyone is friendly helpful and knowledgeable. I will continue to use them for any other law firm needs. And I would recommend them to anyone looking ..."

Matthew F.

"Kirk and Teff has been by my side every step of the way after an unfortunate accident that has left me out of work for the past 5 months. They are very kind and very smart and diligently fighting for ..."

Stephano V.

"Mr. Kirk is down-to-earth and easy to talk with. Jodi is an absolute gem, who has continuously gone to bat for me with any issues I have. I 100% recommend this law firm for anyone in need!"

Henna J.
Schedule a Free Consultation!
We are ready when you are. Fill out the following form or call us at (800) 400-8986 and our helpful team will return your inquiry shortly.